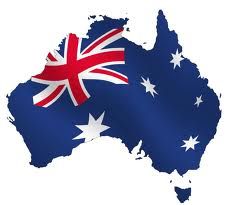 Welcome to Edelpark Russian Toy web site
At Edelpark Russian Toy dogs, we have over 30 years experience in showing and breeding our dogs in Australia. I am certified in veterinary science and passionate about the health and wellbeing of companion animals. Our kennels are located on the south east coast of Australia, 1.5 hours south of Sydney. We started showing and breeding Smooth Fox Terriers for many years under the prefix (Wyngaite), with much success in the show ring. Following success in the terrier breeds we were attracted to companion breeds in the toy show ring. We loved the gentleness of the Havanese and the playfulness of the Russian Toy.
We now show under the Edelpark prefix, which is the home to a small team of quality Havanese and Russian Toy dogs, who are consistent winners in the show ring at all levels. We have some of the best bloodlines in this country and the world has to offer. We are determined to continue and build upon the success of the dogs that have provided our foundation.
We have a selective breeding program based upon improving the breed and producing excellence in type, temperament and soundness. We show and breed to promote and maintain quality in the breed.
What makes an Edelpark Russian Toy dogs stand out from the rest? All of our Russian Toys are health checked by a qualified veterinarian and have temperaments with playful and friendly natures. Our dogs are treasured members of the family and are raised in a home environment, with young children and other pets, receiving loads of attention and socialising.
We hope you enjoy the information provided on this web site. We provide a breed advisory service for those who are interested in the Russian Toy breed.
Regards,
Edelpark Russian Toy Dogs
36056 Visitors